Dear Students
The Program of Master of Arts in Cultural Studies greets you
Here are the office hours of our faculty members. You are welcome to contact us with any question or problem
Scheduling the meeting via email is recommended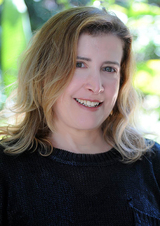 This email address is being protected from spambots. You need JavaScript enabled to view it.
Raviv holds a Bachelor's Degree in Cinema (1987), and a MA degree cum laude in Philosophy from Tel Aviv University (2007). She is the winner of the Dan David Prize scholarship in the field of Cinema and Society (2011) and the co-founder and organizer of the annual international conference on Israeli documentary cinema in Jerusalem: A Look from the Inside, a Look from the Outside.
Tsafi Sebba-Elran research interests include the formation of cultural memory in Israel, the contribution of the national anthologies (including the humoristic anthologies) to the construction of a modern Hebrew canon, and the social as well as the epistemological changes those anthologies reflect.Her studies deal also with Israeli humor and Israeli popular literature. Sebba-Elran teaches "Introduction to Modern Hebrew Literature", "Introduction to Folk Literature", and a variety of classes and seminars on Jewish folklore and Hebrew Literature.
Shulamit Kitzis qualitative research, qualitative research and performance, place/space in qualitative research, fathering, cultivating values, Rabbis' kids.
This email address is being protected from spambots. You need JavaScript enabled to view it.
Dr.Iris Fruchter-RonenResearch Fellow at the Department of Middle Eastern History, specializes in Cultural aspects of the Arab World, Gender and Cinema
This email address is being protected from spambots. You need JavaScript enabled to view it.
.political theory, modern Jewish philosophy, ethics and politics